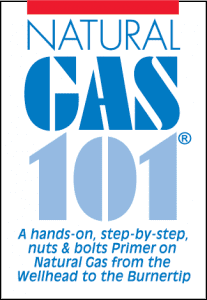 SEMINAR DETAILS
CPE: Recommended 7.5 hours
Program Level: Basic to Intermediate
Field of Study: Specialized Knowledge and Applications
Prerequisites: None. No advance preparation needed.
Instructional Delivery Method: Group Live
Cost: $898
Schedule:  8am – 4pm. Lunch is provided at 12pm.
Select a date to register!
Brief: A Hands-On, Step-by-Step, Nuts & Bolts Primer on Natural Gas from the Wellhead to the Burnertip.
Agenda
Natural Gas 101
AGENDA 1 – Day            
Introduction to Natural Gas

What is Natural Gas – Physical properties of natural gas
Measurement of Natural Gas – Volume vs. heating content
Where does Natural Gas come from? – What is this shale stuff anyway?
US and World Reserves of Natural Gas
Uses of Natural Gas – From home use to power generation
Exploration through Distribution

Exploration – The expanding role of technology
Drilling – Onshore and offshore
Production – Life at the Wellhead
Measurement – The "cash register" for natural gas
Treating / Processing – Taking out the good and the bad
Transportation – Safely moving natural gas
Storage – Types and uses
Distribution – The final mile
Buying, Selling, Marketing – The Business Side

NAESB / ISDA
Buying and Selling
Industry Participants – From producers to end users
Fixed vs Index
Natural Gas Pricing – What influences natural gas pricing
NYMEX – Past and future
Transportation Service Providers Known As Pipelines

Interstate Transportation – Firm and interruptible
Can Gas Really Go Backwards? – How do backhauls work?
Capacity Release
Storage Services
Intrastate and Hinshaw Pipelines
Nominations and Confirmations
Allocation and Balancing
Flow Orders – Maintaining safe pipeline operations
Other Services
The Paper Side

Purchase / Sale Contracts – Elements of a standard agreement
Operational Agreements
Invoicing
Natural Gas 101
AGENDA 1 – Day            
Regulatory – From the Natural Gas Policy Act to Today

Natural Gas Act
NGPA 1978
Pipeline Unbundling
The Future

Production – Future of non-conventional gas
Consumption – Where are we going to use all this gas?
Power Generation – The "repowering" of America
Final Thoughts
Energy Seminars, Inc – http://energyseminars.com
For more information, please contact
Peter Gilmore
713-826-8956

This seminar is also available as an in-house seminar brought to your office. Contact us for more details.
Not Convinced
See what others had to say about Natural Gas 101
This was one of the better training classes I have attended in the 25 years I have been working.  The instructor was very knowledgeable and made the content interesting!!
ALL new hires should take this course first.
Excellent foundation in the basics presented in understandable, plain English with helpful anecdotes and stories.
Keep your career on the fast track – Natural Gas 202 takes the curriculum to the next level. More information on Trading, Regulation, and Hedging. Register for the next seminar in this series today!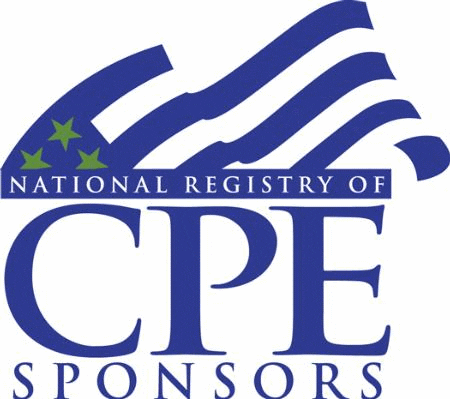 Energy Seminars, Inc. is registered with the National Association of State Boards of Accountancy (NASBA) as a sponsor of continuing professional education on the National Registry of CPE Sponsors. State boards of accountancy have final authority on the acceptance of individual courses for CPE credit. Complaints regarding registered sponsors may be submitted to the National Registry of CPE Sponsors through its website: www.learningmarket.org
Refund Policy: If the registrant or his or her agent cancels a registration 3 days or more prior to the seminar date, Energy Seminars, Inc. (ESI) will impose a cancellation fee of $35 if paid by check, money order, VISA, or MasterCard, or $50 if paid by AMEX. If the registrant is a no-show or the registration is canceled less than 3 days prior to the seminar date, ESI can offer only a letter of credit to any future seminar.
For more information regarding our complaint and refund policies, please telephone our offices at 281-362-7979.