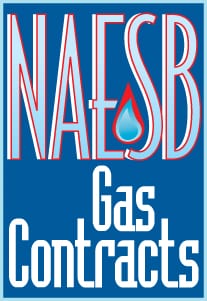 SEMINAR DETAILS
CPE: Recommended 8 hours
CLE: 7 – Participatory
Program Level: Basic to Intermediate
Field of Study: Specialized Knowledge and Applications
Prerequisites: None. No advance preparation needed.
Instructional Delivery Method: Group Live
Cost: $898
Schedule:  8am – 4pm. Lunch is provided at 12pm.
Select a date to register!
Brief: Section by section review and discussion of the 2002 and new 2006 NAESB Base contract and 2003 NAESB Credit Support Addendum.  There is also a discussion of the key supplemental provisions added to most NAESBs. At each step, there is a comparison to the ISDA and EEI forms.  The course concludes with a NAESB negotiation exercise.  Also includes complete coverage of the "Lessons from Lehman" and the "safe harbor" in bankruptcy for trading contracts!  Plus-complete coverage of netting, including triangular netting.
* Energy Seminars, Inc. is neither affiliated nor associated with the North American Energy Standards Board (NAESB®).
Agenda
Introduction
Overview of Gas Trading (1.0 Hours)

Segments of Wholesale Energy Markets
Energy Contracts
Participants in Energy Wholesale Markets
Energy Futures Contracts
Electronically Traded Gas Contracts
Pricing Points and Indexes
Forward Gas Sale
OTC Gas Swap
OTC Gas Option

Bankruptcy and Dodd-Frank Reform (.5)

Safe Harbor: Exception to the Stay Provisions
Broader Netting Provisions
Dodd-Frank Financial Reform
Dodd-Frank NAESB Questions

2002/2006 NAESB Base Contract (2.0)

North American Energy Standards Board
Which NAESB Base Contract: 2002 Or 2006?
NAESB Base Contract
Dissecting the NAESB
Section 1: Purpose and Procedures
Section 2: Definitions
2006 Added Definitions
Section 3: Performance Obligation
Section 4: Transportation, Nominations, and Imbalances
Section 5: Quality and Measurement
Section 6: Taxes
Section 7:  Billing, Payment, and Audit
Section 8: Title, Warranty and Indemnity
Section 9:  Notices
Section 10:  Financial Responsibility/Assurances
Section 11:  Force Majeure
Section 12:  Term
Section 13: Limitations
Section 14:  Miscellaneous
Supplement to the Base Contract
Canadian Addendum
NAESB Strengths and Weaknesses
NAESB Credit and Term Matrix

2003 NAESB Credit Support Add. (1.0)

NAESB CSA

Comparison of NAESB to ISDA, EEI and WSPP (1.0)

Comparing the Forms
Grading the Forms (1-10 with 1 Being Low And 10 High)
What Is Not In NAESB Form?

Ethics (.5)
ABA Model Rules
Sarbanes-Oxley for Attorneys
Ethical Issues for Energy Trading
Ethical Issues Discussion Items

NAESB Shootout Negotiation (1.5)

Negotiation Strategy
NAESB Shootout: The Counterparties
Terms of Engagement

This seminar is also available as an in-house seminar brought to your office. Contact us for more details.
Not Convinced?
See what others had to say about NAESB Gas Contracts 101
Great resource for those who want to learn more about oil and gas.
Very informative and provides more in-depth information on the industry and the process
I liked the workshop very much.  I gained even more information from it then I had expected.  Instructor was excellent.
This is a must for anyone in the gas industry.  I wish I had taken it 3 years ago.  Very comprehensive information
Keep your career on the fast track – NAESB Gas Contracts 202: Drafting & Negotiations takes the curriculum to the next level. GO deeper into credit and default provisions, alternatives to Section 10 (Financial Responsibility), and more! Register for the next seminar in this series today!
Register for NAESB Gas Contracts 202 Today!
---
Energy Seminars, Inc. is registered with the National Association of State Boards of Accountancy (NASBA) as a sponsor of continuing professional education on the National Registry of CPE Sponsors. State boards of accountancy have final authority on the acceptance of individual courses for CPE credit. Complaints regarding registered sponsors may be submitted to the National Registry of CPE Sponsors through its website: www.learningmarket.org
Refund Policy: If the registrant or his or her agent cancels a registration 3 days or more prior to the seminar date, Energy Seminars, Inc. (ESI) will impose a cancellation fee of $35 if paid by check, money order, VISA, or MasterCard, or $50 if paid by AMEX. If the registrant is a no-show or the registration is canceled less than 3 days prior to the seminar date, ESI can offer only a letter of credit to any future seminar.
For more information regarding our complaint and refund policies, please telephone our offices at 281-362-7979.