Energy Seminars In-House
We make house calls, too!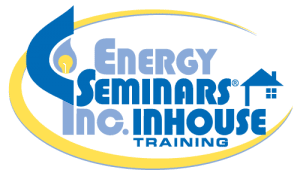 We can bring seminars to your offices…saving you time & money!
Energy Seminars, Inc. has been producing seminars for energy industry since 1994. We produce both public and in-house seminars on a variety of topics of interest to all segments of the industry.
Scores of companies just like yours have brought our seminars into their offices.
In-House seminars save $1,000s.
Substantial savings in travel time and expenses as well as more flexible scheduling can make in-house seminars more cost effective in meeting your company's training needs.
Private, in-house seminars cost less per person than public sessions
Save $1,000s on airfare and hotel expenses
Allow company specific questions to be aired
Allow more employees to attend training
CPE credits (and in some cases MCLE credits) are offered
Seminars can be tailored to your specific needs
For more information, please contact Brad Heller at bheller@energyseminars.com.