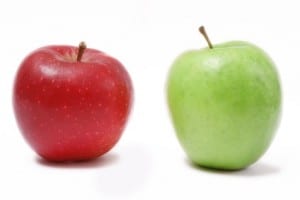 Before signing up for any seminar you owe it to yourself to do a little comparison shopping!
We invite you to compare Energy Seminars to any of our competitors on these criteria:
Instructor Quality and Experience
Energy Seminars' has only one instructor with less than 20 years of experience working for various energy companies doing what they teach. And ALL still do work full-time in the energy industry and teach for us just a few days each month!

Energy Seminars and its predecessors have been creating and producing seminars on energy topics since 1989 and our founder has been doing so since 1984.
Price
Energy Seminars 1-day seminars cost between $898 and $998.

One of our competitors charges $1,895 for a similar seminar—twice Energy Seminars' price!
Cancellation Policy
Our competitors charge "processing fees" of between $100 to as high as $195 when you cancel.

Energy Seminars, Inc. (ESI) charges a cancellation fee of $75 if paid by check, money order, VISA, or MasterCard, or $90 if paid by AMEX. If the registrant is a no-show or the registration is canceled less than 3 days prior to the seminar date, ESI offers a letter of credit to any future seminar which never expires.

Some of our competitor's credit toward a future seminar is only good for six months…Energy Seminars offers credit for an unlimited period of time!
Perhaps this is why so many of America's energy companies entrust their training to Energy Seminars, Inc.
Our best advertising is Word of Mouth! And perhaps the best testament to our reputation is the company we keep.
FINE COMPANIES WHO HAVE ENTRUSTED THEIR EMPLOYEE TRAINING TO Energy Seminars, Inc.
A.G. Edwards & Sons • ABB Power T&D • ACN Power • AEDC (USA) Inc • AES Placerita • AGL Investments • ALCOA • AMI Energy • ANG Holdings • ANR Pipeline • ANR Storage • APB Energy • APRA Energy Group • APS Energy Services • ARCO Coal • ARCO International Oil & Gas • ARCO Products Co • ARCO Western Energy • ATP Oil & Gas Corp • Abarta Oil & Gas Co • Abu Dhabi Investment Authority • Aectra Refining & Marketing • Agrium • Agway Energy Products • Air Liquide America • Air Products and Chemicals, Inc. • Akin Gump Strauss Hauer & Feld • Alabama Electric Cooperative Inc. • Alabama Gas • Alabama Power Company • Alberta Energy • Alcan Aluminum Corp • Alcan Rolled Products Co • City of Alexandria (LA) • Algemene Bank, Nederland NV • Algonquin Gas Transmission • AllEnergy • Allegheny Power • Alliance Energy Services • Alliant Industries • Allied Erecting & Dismantling • Allied Holdings • Allvac-An Allegheny Teledyne Co. • Alpha Energy • Altamount Gas Transmission Co. • Altra Energy Technologies • Altra Risk Management Services • AmGas Inc. • Amcor • Amerada Hess • Ameren Services • AmerenEnergy • Amerex Power • America West Airlines • American Agip • Ameripol Synpol • Ames Gas Gathering • Amkor Natural Gas • Amoco Energy Group • Amoco Oil • Amoco Petroleum Products • Amoco Production • Amtrak • AnSon Gas Marketing • Anatec • Apache • Aquila Energy • Aquila Gas Pipeline • Aquila Power • Aquila Risk Management • Aran Energy • Arcadian Fertilizer • Arch Petroleum • Arco Chemical • Arco Pipeline • Arizona Electric Power • Arizona Public Service • Arkansas Oklahoma Gas • Arkla • Arkla Gas • AArthur Anderse • Arthur D Little • Ashland Oil • Assc. of Calif. Water Agencies • Associated Gas Services • Astra Oil • Atlantic Electric • Atmos Energy • Aurora • Austin Electric Utility • Austin Energy • Avista Energy • BASF Corp. • BC Hydro • BGE Home Products & Services • BHP Hawaii • BHP Petroleum • BJ's Wholesale Club • BP Amoco • BP Exploration • BP Gas Inc. • BP Marine Americas • BP North America Petroleum Inc • BP Oil Company • BSI Consulting • BTA Oil Producers • BTU Brokers • BWOC • Babst Calland Clements & Zomnir • Ball-Foster Glass • Ballard Exploration Co. • Baltimore Gas & Electric Co. • Bangor Hydro-Electric • Bank of Montreal • Banque Nationale de Paris • Banque Paribas • Barclays Swaps • Barrett Fuels Corporation • Barris Sott Denn & Driker • Barry Chartered • Basis Petroleum, Inc. • Bay Gas Services • Bay State Gas Co. • Bayer Corporation • Becker Capital Management • Beirne Maynard & Parsons • Belco Energy Corporation • Belden & Blake Corp. • Bellemore Heating Oil, Inc. • Berkley Petroleum Corp • Berry Petroleum Company • Bethlehem Steel Corp • Bettiol Fuel Service, Inc. • BioGas Energy LP • Birmingham Steel Corp. • Black Hills Energy Resources • Blanchard, Walker, O'Quin • Bloomberg Energy • Board of Public Utilities • Boardman Petroleum, Inc. • Bois D'Arc Resources • Bonner & Moore Associates, Inc. • Bonneville Power Administration • Border Resources, Inc. • Boscov's Department Store, Inc. • Boston Gas Co. • Boyd Rosene & associates • Bridgeline Gas • British Columbia Ferry Corp • Brooklyn Union Gas Co. • Brown & Root Inc • Brown & Williams Tobacco Corp • Buckeye Pipe Line Co. • Bunting Resources • Burgess-Norton Manufacturing Co • Burk Royalty Co • Burlile Oil Co., Inc. • Burlington Resources Trading Inc • Burnett Oil Co Inc • C.C. Pace Resources • CCNG, Inc. • CENEX, Inc. • CGI • CIGNA • CII Carbon, LLC • CINergy Services Inc. • CITGO Petroleum Corp • CITRUS Corporation • CITRUS Marketing • CITRUS Trading Corporation • CMS Nomeco Oil & Gas Co. • CNG Energy Services • CNG Gas Services Corporation • CNG Producing Co. • CNG Transmission Corp • CNG/Sabine Center • COMO Oil • CP&L • CPC Baking Business • CSW Energy • CSW Energy Services • CSW International • CT Industries Inc • CV Emerald Company • Cabot LNG • Cabot Oil & Gas Corp • Cabot Performace Materials • Cadwalader Wickersham & Taft • CalEnergy Company, Inc. • Caleb Brett • California Power Exchange • Calpine Corp • Calpine-EMI Marketing • Caminus • Canadian Western Natural Gas • Cannon Oil • Carbide/Graphite Group • Cargill • Cargill Energy Division • Carlos R. Leffler Inc. • Carmichael Management • Carolina Power & Light • Carroll Oil Co., Inc. • Carter & Burgess Inc • Carus Chemical Co. • Cedar Falls Utilities • Cenex Harvest States Cooperatives • Centra Gas Manitoba • Central Illinois Public Service • Century Offshore Management • Champion International • Champion Technologies, Inc • Channel Gas Marketing • Channel Industries Gas • Chanute (KS) Electric Department • Chatham Oil Company • Chemoil Corp. • Chesapeake Energy Marketing, Inc • Chesapeake Utilities • Chevron • Chevron Chemical • Chevron Information Technology • Chevron Products Co. • Chicap Pipeline • Choice! Energy • CChristiana Ban • Christopher Oil & Gas Inc • Cibola Energy Services Corp. • Cibro Terminal Corp • Cinergy Corporation • Cinergy Marketing & Trading • Citation Oil & Gas Corp. • Citibank, N. A. • Citizens Gas & Coke Utility • Citrus World, Inc. • City Coal Of New London • City Of Iola • City Public Service • City of Austin Electric Utility • City of Brady • City of Colton • City of Detroit • City of Fulton Missouri • City of Hamilton! Ohio • City of Needles • City of Palo Alto • Clark Refining & Marketing • Clark, Thomas & Winters • Cleco • Cleco Energy, LLC • Cleveland Utilities • Clinton Energy Management Srvcs • CoEnergy Trading Co. • CoEnergy Ventures Inc • CoServ Gas • Coast Energy Group • Coastal Aruba Refinery Co. • Coastal Corp • Coastal Field Services • Coastal Gas Services Co. • Coastal Oil & Gas • Coca-Cola Enterprises • Cockrell Oil Corp. • Cogeneration Fuels Corp • Colonial Energy • Colonial Group, Inc. • Colorado Interstate Gas Co. • Colorado Springs Utilities • Columbia Electric • Columbia Gas • Columbia Natural Resources • ComEd • Comision Federal De Electricidad • Commonwealth Edison Co. • Comstock Natural Gas, Inc. • Con Edison • ConAgra Energy Services • Conagra Inc • Concord Engineering Group • Conectiv • Conoco Global Power • Conoco Natural Gas & Gas Product • Conoco Oil Supply & Trading • Conoco, Inc. (Gas Products) • Consolidated Natural Gas Co. • Constellation Power Source • Continental Bank • Control-Tech, Inc. • Cook Inlet Energy Supply • Cooperative Power • Coopers & Lybrand • Copano Field Services • Coral Energy Resources • Coral Financial Products & Svcs • Coral Power • Coral Reserves Group • Corn Belt Energy • Corning Inc. • Corpus Christi Natural Gas • Cox & Perkins Explorarion Inc. • Credit Lyonnais • Creole Gas Co. • Crescendo Resources • Crestar Energy • Criterion Catalysts • Cross Oil Refining & Marketing • Cross Timbers Oil Company • Crosstex Energy Services Inc • Crown Central Petroleum • Crown Cork & Seal Co. Inc. • Curtis Mallet-Prevost Colt • DC Systems, Inc. • DGS IESCO • DRT Systems • DSM Chemicals North America • Dade International Inc • Dane Energy Corp • Davis Companies • Davis Graham & Stubbs • Dead River Company • Debevoise & Plimpton • Deerborne Energy • Defense National Stockpile Ctr • Del Monte Foods • Delaware Terminal Co • Delhi Energy Services Inc • Delhi Gas Pipeline Co • Delmarva Power & Light Co • Deloitte & Touche • Deltech Corp • Denbury Energy Services Inc • Dennis K. Burke, Inc • Destec Energy, Inc. • Detroit Edison • Deutsche Bank AG • Diamond Energy Inc • Diamond Shamrock • Dickstein Shapiro Morin Oshinsky • Diversified CPC International • Dominion Energy Inc. • Dominion Resources • Dow Hydrocarbons & Resources • Dow Pipeline Co • Duke Energy Corp • Duke Financial Services • Duke Power Company • Duke/Louis Dreyfus Energy Corp. • DukeSolutions • Dupont Power & Marketing • Dynegy Canada • Dynegy Marketing & Trade • Dynegy, Inc. • E&J Gallo & Winery • E.W. Saybolt & Company • EDS (Electronic Data Systems) • EEA Inc • EMC Gas Transmission Co. • ENERCOR INC • EOTT Energy Corp. • E Prime • ERI Energy Supply & Trading • ERI Services • ERI Supply & Logistics • Eagle Gas Marketing Company • Eagle Natural Gas • East Bay Municipal Utility Dist. • East Kentucky Power Co-op. Inc. • East Ohio Gas Co. • East Tennessee Natural Gas Company • Eastern Energy Marketing, Inc. • Eastman Kodak • Ecogas • Eddins-Walcher Co • Edison Electric Institute • El Dorado Irrigation District • El Paso Electric Company • El Paso Energy International • El Paso Gas Marketing Co. • El Paso Power Services • Electric Fuels Corporation • Elf Atochem North America Inc. • Elf Trading Inc • Elizabethtown Gas Co. • Elk Corporation • Elk Exploration, Inc. • Ellsworth Air Force Base • Ellwood Texas Forge • EnTrade/Tenneco • Encina Gas Marketing • Encina Transmission Co • Encinal Gathering Inc • EnerTrade, Inc • Enerdynamics Inc • Enerfin Resources Company • Energen Corp • Energy Corporation of America • Enerrgy Information Administration • Energy Source, Inc • Enform Technology • Engelhard Corp • Engineered Carbons, Inc. • Enlaces Prebon • Enogex Services Corporation • Enogex, Inc. • Enron Capital & Trade Resources • Enron Corp. • Enron Energy Services • Enron Liquid Services Corp. • Enron Power Services, Inc. • Enron Risk Management Services • Enron Transportation & Storage • Enserch Energy Services • Ensign Oil & Gas • Entergy Power Marketing • Enterprise Diversified Holding • Entex • Equilon Enterprises LLC • Equinox Oil Company • Equitable Resources, Inc. • Equity Oil Company • Equity Residential • Equiva Services • Equiva Trading • Ergon Inc • Ernst & Young • Ethyl Corp. • Euell Energy Resources • Euro Brokers Inc. • Europa Oil & Gas • Evantage • Excel Resources Inc • Exelon Corp. • Exxon Chemical • Exxon Company USA • Exxon Corp. • Exxon Gas System Inc • Exxon Power Investment Co., Inc. • Exxon Trading Interamerica • FPL Energy Services • Fall River Rural Electric Co-op • Farmers Commodities Corp. • Farmland Industries, Inc. • Fasken Oil & Ranch Interests • Faulconer, Inc. • Fearn Gas • Federal Energy Regulatory Commission • Federal Trade Commission • Fellon-McCord & Associates • Fina • Fina Natural Gas Company • Fina Oil & Chemical Co. • FirstEnergy • Five States Energy Co. • Flint Hills Royal Electric • Florida Gas Transmission Co. • Florida Power & Light • Flying J Oil & Gas, Inc. • Folger Coffee Co • Forest Oil Corp. • Freeport-McMoran Oil & Gas Co • Friendly Food Mart Mgt., Inc. • Fuel Services Group • Fuelman • Futures Group, Inc. • GAF Materials Corp. • GASGO INC • GATX • GATX Terminals Corp. • GCRL Marketing, Ltd. • GDS Associates • GE Petrochemicals • GM Hydrocarbons, Ltd. • GPM Gsa Corporation • GPU Energy • GPU Generation • GPU Service Corp. • Gainesville Regional Utilities • Gardera & Wynne • Garland Power & Light • Gary Williams Energy Corp. • Gas Energy, Inc. • Gas Express Convenience Stores • Gas Industrial de Monterrey • Gas Link Energy Corporation • Gas Natural Mexico, SA de CV • Gateway Pipeline Company • Gathering & Energy Mktg Co., LLC • Gator Gas Marketing • General Motors Energy Supply Gro • General Shale Brick • Geodyne Resources Inc • George R. Brown Partnership • Georgia Gulf • Global Companies • Global Natural Resources Corp • Global Petroleum • Golden Bear Oil Specialties • Goldman Fachs & Company • Goodrich Operating Company • Gothic Energy Corp • Grain Processing Corp • Great Lakes Gas Transmission Co. • Great Wester Resources • Green Mountain Energy Resources • Greenfuels • Greenhill Petroleum Corp. • Greer CPW • Greyhound Lines, Inc. • Griffin Energy Marketing • Growmark, Inc • Guadalupe Natural Gas • Guardian Industries Corp • Gulf Canada • Gulf Midstream Services • Gulf Oil • Gulf Power Co • Gulf States Pipeline Corp. • HGI Corporation • HI Wholesale Energy Group • HITTG • HNG Storage Co. • HS Resources Inc. • Hallwood Petroleum, Inc. • Hanna Oil & Gas • Harken Energy Corp. • Harlan Municipal Utilities • Harris Brothers Company • Harris County Oil Company • Haworth, Inc. • Health Care Financial Services • Heath Petra Resources, Inc. • Hein & Associates LLP • Heinz USA • Helmerich & Payne Inc. • Hercules Inc. • Hess Energy Services Company, LL • High Island Oil • Highland Energy Co • Hocon Gas Company • Holy Cross Services Corp • Honda of America Mfg Inc • Hong Kong & Shanghai Banking • Hoosier Energy Rec • Hope Gas Inc. • Houston Industries • Houston Lighting & Power • Houston Pipe Line Company • Howard/Avista Energy, LLC • Hunt Oil Company • Hunt Power • Hunt Refining Company • Huntsman Corp. • Hydro Transnitro Inc • Hydrocarbon Processing Inc • IBM • ICC Energy Corp • IGI Resources • IMC Nitrogen Co • IMGA • IP Petroleum Company • IQ Solutions • IRS: Examination Division • ITOCHU International • Idaho Power Co • Idemitsu Apollo Corp • Illinois Municipal Gas Agency • Illinois Power Company • Illinova Energy Partners • Illinova/Illinois Power Company • Imperial Holly Corporation • Indeck Energy Services • IIndependent Energy Mktg., Inc • Indian Oil Company • Indiana Gas Co. • Indiana Utility Regulatory Comm. • Indianapolis Power & Light • Industrial Energy Applications • Infinite Energy, Inc. • Inland Steel • Integrated Gas Services, L.C. • Intercon Gas, Inc. • Interline Resources Corp. • Intermountain Gas Company • Iroquois Gas Transmission • Ispat Inland • J & H Marsh & McLennan • J Aron & Company • J. Makowski Associates, Inc. • J. Makowski Company Inc • J.C. Associates • J.C. Bradford & Company • J.M. Huber Corp. • JN Oil and Gas • JP Morgan • JPM Futures, Inc. • Jackson & Walker • Jackson EMC • Jacksonville Electric Authority • Jefferson Gas Transmission Co. • Jerome P. McHugh & Associates • Jersey Central Power & Light • Jetro Houston • John C. Killinger • John Morrell & Co • Johnson County Electric • Jones Day Reavis & Pogue • Jones Oil Co. • K M H Energy Associates Ltd. • KN Energy • KN Gas Marketing Inc. • KN Marketing • KN Services Inc • KP Exploration Inc • KPMG Peat Marwick LLP • KTM, Inc. • Kaiser Bellwood Corp • Kaiser-Francis Oil Co • Kalama International • Kansas City Power & Light • Kansas Natural Gas • Kansas Power & Light Co. • Keane, Inc. • Kern River Gas Transmission • KeySpan Energy Corp • Keystone Oil and Gas • Kimball Resources, Inc. • Kimball Trading Company, L.L.C. • Kimbell Oil Company Of Texas • Kimberly-Clark • Kinetic Resources • Kingwood Nat Gas Energy • Knoxville Utilities Board • Koch Chemical International • Koch Energy Services • Koch Enterprises • Koch Gas Services Co. • Koch Gateway Pipeline Co. • Koch Hydrocarbon Co • Koch Industries • Koch Oil Co. • Koch Power • Koch Producer Services • Koch Refining • Koch Supply & Trading • L.A. Dreyfus Co • LA Department of Water & Power • LA Dept of Natural Resources • LG&E • LG&E Energy Marketing • LG&E Natural Gas Industrial • LG&E Power Marketing • LHCO Petroleum Inc • LTCB • La Gloria Oil & Gas Co • La Plata Electric Association • LaRoche Industries • Laclede Gas Company • Lantern Petroleum Corporation • Leavenworth-Jefferson Electric • Levitan & Associates Inc • Lewisburg (TN) Gas Dept. • Libby Glass Co. • Lincoln Electric System • Lion Oil Co. • Loders Croklaan • Lodestar • Logical Information Machines • Lomak Energy Services Co • Lone Star Pipeline Co • Long Island Lighting Co. • Longview Fibre Co. • Los Alamos National Lab • Los Angeles Dept. of Water • Loudon Utilities • Louis Dreyfus Energy Corp. • Louisiana Department of Revenue • Louisiana Intrastate Gas Co. • Louisville Gas & Electric Co. • Love's Country Stores, Inc. • Lower Colorado River Authority • Lucent Technologies • Lykins Co • Lyondell Citgo Refining Co. Ltd. • Lyondell Petrochemical Co • M G & Johnnye D Perry Foundati • M.Lee Moore & Associates • MAPPCOR • MARTA (Metro Area Rapid Transit) • MCI Systemhouse • MCN Corp. • MCN Energy Group Inc. • MDU Resources Group Inc. • MEG International • MORGAN LEWIS & BOCKIUS • MPEX • MRT Energy Marketing • Mack Energy • Madison Gas & Electric Co. • Malacha Hydro • Manchester Gas Storage • MarGas Co • Marathon Ashland Petroleum • Maraven S.A. • Mariner Energy • Maritrans, Inc. • Mark V Petroleum • MarkWest Hydrocarbon • Market Hub Partners Storage • Marsh Operating Company • Marshall Municiple Utilities • MascoTech, Inc. • Matthews & Branscomb • Maxus Energy Corp • Mayflower Capital Company • Maytag Appliances • McKinsey & Company • McMurry Oil Co • Medallion Gas Services • Memphis Light, Gas & Water Co. • Mercado Gas Services Inc • Mercator Energy, Inc • Merchant Energy Group • Mercury Energy • Meridian Oil • Merrill Lynch • Mesa Limited Partnership • Methanex • Metro Energy Group • Metro Oil Corp. • Metrogas Supply Corporation • Metropolitan Utilities District • Metzger Hollis Gordon & Mortimer • Miami University • Miami Valley Resources, Inc. • MichCon • Michigan Gas Storage Co. • MidAmerican Energy Company • MidCon Corp • MidCon Management Corp • MidCon Pipeline Division • MidCon Texas Pipeline Corp. • Midcoast Energy Resources • Midland Cogeneration Venture • Midstream Fuel Service Inc. • Midwest Energy • Mieco Inc. • Mike Davis Public Relations • Miller Balis O'Neil • Miller Oil Corp. • Mineral Mngnt Services Royalty • Mineral Ventures, Inc. • Minnegasco • Minnesota Power • Mississippi Dept. of Economics • Mississippi Energy Office • Mississippi River Transmission • Missouri Gas Energy/SUG • Missouri Public Service Commission • Mitchell Energy & Development • Mitchell Supreme Fuel Co • Mitsubishi Corp • Mobil Corp. • Mobil Exploration & Producing • Mobil Natural Gas Inc • Mobil Oil Corporation • Mobil Sales & Supply • Mobil Vanderbilt Beaumont PL • Mobile Gas Service • Mondre Energy, Inc. • Montana Power Trdng & Mrktg • Monte Claro • Montell U S A Inc. • Monterey Resources, Inc. • Moore Petroleum, Inc. • Morgan Guaranty Trust Co • Motiva Enterprises • Mountaineer Gas Co. • MP Energy, Inc • Municipal Gas Authority of Ga. • Murphy Baxter • Murphy Oil USA Inc • Muscatine Power & Water • Mustang Fuel Corporation • NCNB TEXAS • NESI Power Marketing Inc • NGO Development Corp • NICOR Holding Co. • NIPSCO Industries Inc • NJR Energy • NM Gas • NM&O Operating Company • NMB Bank • NMB Postbank Group NV • NOVEC • NP Energy Company • NTS Fleet Services • NUI Energy Brokers • Nashville Gas Co. • Natgasco • National Economic Research Associates • National Energy & Trade • National Fuel Gas • National Refractories & Minerals • NationsBank of Texas • Natural Gas Supply Association • Navajo Tribal Utility Authority • Navy Facility Eng Com, SW Div • Nebraska Electric G&T Co-Op • Nebraska Municipal Power Pool • Nebraska Public Power District • Neches Gas Distribution Co • Neumin Production Co • Nevada Power Co • New Century Energies • New Energy Associates • New England Power Co • New Jersey Natural Energy • New Jersey Resources • New Orleans Public Service Inc • New York City Housing Authority • New York Electric & Gas • New York Nuclear • New York Power Authority • New York State Electric & Gas • Newman & Holtzinger • Niagara Mohawk Power Corp • Nicor Gas • Nippon Oil (USA) • Nisource • Nissho Iwai American Corp • Noble Gas Marketing, Inc • NorAm Consumer Services • NorAm Field Services • NorAm Gas Transmission Co. • NorAm Interstate Pipelines • Noram Energy Services • Norse Exploration, Inc. • Norstar Energy LP • North American Resources Co. • North Attleboro Gas Co. • North Carolina Natural Gas Cor • North Coast Energy, Inc. • North Little Rock Electric Dept • North Penn Gas Co. • Northern Illinois Gas Co. • Northern Indiana Public Service • Northridge Petroleum • Northrock Resources Ltd • Northville Industries • Northwest Natural Gas Company • Norwich Dept of Public Util. • Nucleus Corp • Nucleus Corporation of Texas • O&R Energy Inc. • O'Rourke Dist Co Inc • OCM Boces • OG&E • OG&E Electric Services • OGE Energy Resources • OMI Corp • ONEOK Gas Marketing Company • ONEOK Gas Transportation • ONEOK Inc. • OXY USA Inc • Oasis Pipe Line Co • Occidental Energy Ventures Corp • Ocean Specialty Tankers Corp • Oglethorpe Power Company • Ohio Valley Gas Corp • Oiltanking Houston Inc • Oklahoma Commissioner of the Land Office • Oklahoma Corporation Commission • Oklahoma Natural Gas Co. • Olin Corp. • Ondemand Energy • Oneok Resources • Onondago-Cortland-Madison BOCES • Ontario Hydro • Open Link Financial • Oracle Corporation • Orange & Rockland Utilities • Oregon Natural Gas Development • Orlando Utilities Commission • Otter Tail Power Co • Owens-Corning Fiberglas Corp. • Ozark Gas Transmission System • P&M Coal Mining Co • PCS Nitrogen • PECO Gas Supply • PECO Power Team • PEPCO • PEPCO Gas Services • PG&E • PG&E Energy Trading • PG&E Gas Transmission • PG&E Power Services Company • PG&E Texas Pipeline • PMI Comercio Internacional • PNM Gas Services • PP&L • PP&L Energy Plus Company • PP&L Gas Trading Group • PROS Energy Technologies Corp • PS Trading, Inc. • PSE&G • PSEG Energy Technologies • PSEG Global • PacifiCorp/TPC Corporation • Pacific Gas Transmission Company • PaineWebber • Pan-Alberta Gas • PanCanadian Energy Services • PanEnergy Resources Management • Panhandle Eastern Pipeline • Parker & Parsley Petroleum • Parman Kendall • Partners Oil Company • Pekin Energy Company • Pemex Gas • Pemex Gas y Petroquimica Basica • Penford Products Co • Penn Fuel Gas Inc. • Pennsylvania PUC • Penterra • Penterra Energy • People's Electric Corp. • Peoples Energy • Peoples Gas Light & Coke Co. • Peper Martin Jensen Maichel • Pepsi Cola Company • Perry Kellogg & Fitzsimons LLP • Petro Source Corporation • Petrobras America, Inc • Petroleum, Inc. • Petron Energy • Petron Oil Corp • Petsec Energy Inc • Pfaltzgraff Co. • Phibro Energy Inc • Philadelphia Gas Works • Phillips 66 • Phillips Coal Co. • Phillips Gas & Oil Company • Phillips Petroleum Co. • Phoenix Duff & Phelps • Phoenix Pipeline • Phoenix Solutions • Piedmont Natural Gas Co. • Pierson Semmes & Bemis • Pillsbury Madison & Sutro • Pilot Corporation • Pioneer National Resources • Pittsburgh Corning Corp • Plains Marketing & Transptn • Plains Resources Inc. • Plantation Pipe Line • Plum Street Energy Marketing • PPolsky Energy Cor • Pomeroy Energy Company • Port of Seattle • Portland General Electric • Ports Petroleum Co. Inc. • Potomac Electric Power • Pottstown Memorial Medical Ctr • Power Merchants Group, LLC • Power Resource Managers, LLC • Powerex • Powers Petroleum Consultants • Prairielands Energy Marketing • Presidio Exploration, Inc. • Presidio Oil Company • Preston Oil Co • Primex • Prior Energy • ProGas Limited • ProLiance Energy • Procter & Gamble • Producers Pipeline Corp • Providence Gas Co. • Proviron Inc. • Prudential Power Funding Asscs • Public Service Co. of Oklahoma • Puerto Rico Electric Power Auth. • Puget Sound Energy • QST Energy Trading • Questar Pipeline Company • R.R. Donnelley & Sons Co., Inc. • R3 Associates • Racetrac Petroleum • Rad Energy Corp • Railroad Commission of Texas • Ranger Oil Limited • Rauscher Pierce Refsnes Inc • Red Willow Production Co • Reed Consulting Group • Reedy Creek Energy Services • Refined Sugars, Inc. • Reliant Energy • Reliant Energy Services • Renovar Energy Corp. • Repap Wisconsin Inc • Resource Data International • Retx • Reunion Resources Company • Reynolds Metals Company • Rhone-Poulenc Basic Chem Co • Richardson Products Company • Richmond Utilities • Ricks Exploration Inc • Rio Energy International Inc • Rio Vista Gas Co • Risk Limited Corp. • Risk Works • Riverside Pipeline • Roche Vitamins • Rochester Gas & Electric • Rohm & Haas • Roosth & Genecov Production Co • Roseville Electric • Rouge Steel Co. • Royal Bank of Canada THE • Royale Energy, Inc. • Rubbermaid • Ryder Energy Distribution Corp • SABRE Energy Network • SCANA Corporation • SCANA Energy Trading • SCE&G • SK Global • SOCO Offshore, Inc • Sabine Hub Services • Sabine Pipe Line Co • Sacramento Municipal Util Dist • Safer Textile Processing • Sagemaker • Salt River Project • Samedan Oil Corp • San Antonio City Public Service • San Diego Gas & Electric Co. • Sanchez-O'Brien Oil & Gas Corp. • Santanna Natural Gas Corp. • Schenectady International, Inc. • Science Applications Intn'l • Scurlock Oil Company • Scurlock Permian LLC • Seadrift Coke LP • Seagull Energy Corp • Seagull Pipeline & Marketing Co. • Select Energy • Sellers Mitchell • Sellers Oil Company • Semco Energy Services, Inc. • Seminole Electric Co-op • Sempra Energy Trading • Seneca Resources Corporation • Sergeant Oil & Gas Co Inc • Shannon Martin Finkelstein Sayre • Shell Canada Products Ltd • Shell Chemical Risk Management • Shell Energy Services Company • Shell Exploration & Production • Shell Gas Pipeline Co • Shell Gas Trading Company • Shell Oil Co • Shell Oil Products • Shell Services International • Sheridan Energy, Inc • Sherman & Sterling • Shintech, Inc. • Siegel Gas • Sierra Pacific Co • Sierra Southwest • Silver Bay Power Company • Singapore Ventures, Inc. • Sinkler Inc • Sioux Pointe, Inc. • Sithe Power Marketing • Skaugens Petro Trans • SkyGen Energy LLC • Skyway Power Corp • Small Business Administration • Smurfit Newsprint Corp. • Societe Generale Energie Corp • SolArc • Solar Turbines Inc. • Sonangol USA • Sonat Exploration • Sonat Inc. • Sonat Offshore Drilling • Sonat Power Marketing • South Bay Corp • South Carolina Electric & Gas • Southdown Inc. • Southeast Alabama Gas District • Southern California Gas Co • Southern Co Energy Marketing • Southern Company • Southern MD Electric Cooperative • Southland Oil Co. • Southwest Gas Corp. • Southwestern Public Service Co. • Spinnaker Exploration • Spirit Energy 76 • Sprague Energy • St. Joseph Light & Power • St. Joseph Light & Power Company • St. Mary Operating Co • Staley Manufacturing Co. • Stalwart Energy Company • Stand Energy Company • Stanford Research Institute • Star Enerprise • Star Enterprise – Texaco • Star Oil & Gas • State of Ca. DGS/Procurement • State of Florida • State of Indiana • State of Wisconsion, DOA • Statoil • Statoil Energy Marketing • Sterling Chemicals Inc. • Stone & Webster Management • Stone Energy • Stone Petroleum Corp. • Strategic Weather Services • Sue-Ann Oil & Gas Co. • Summit Energy Service, Inc. • Sun Coast Resources, Inc. • Sun Company Inc. • Sun Oil Company • Suncor Energy • Sunkyong America Inc. • Sunoco MidAmerica • Superior Natural Gas • Superior Offshore Pipeline Co. • Susman Godfrey L.L.P. • Swidler & Berlin • Swift Energy Co • Swiss Bank Corp • Sybase • Syracuse Power • T W Phillips Gas & Oil Co. • TESORO Petroleum Distributing • TI Energy Services, Inc. • TPC Corporation • TPC-PacifiCorp • TU Electric • TXO Production Corp • TXU • TXU Business Services • TXU Electric Co. • TXU Energy Services • TXU Fuel Co. • Tanaska Power Services Company • Taunton Municipal Lighting Plant • Taurus Exploration, Inc. • Taylor Oil Co. • Teco Peoples Gas • Teco Power Services • Tejas Energy, LLC • Tejas Gas LLC • Tejas Power Corp. • Tengasco • Tenneco Energy • TTenneco Inc • Tennessee Gas Pipeline • Tennessee Valley Authority • Terra Nitrogen Corp. • Terry Petroleum Company • TexPar Energy Inc • Texaco Chemical • Texaco Corp • Texaco E&P • Texaco Gas Marketing • Texaco Inc. Fuel & Marine Mktg • Texaco International Trader Inc • Texaco Pipeline International • Texaco Refining & Marketing • Texas Comptroller • Texas Dept. Criminal Justice • Texas Eastern Transmission Corp • Texas PUC • Texas Tech University • Texas-New Mexico Power • Texoil • Tharrington Smith & Hargrove • The Boeing Co • The Carlile Companies • The Chicago Corporation • The Coastal Corp • The Energy Authority • The Maple Gas Corporation • The Pittsburg & Midway Coal Mini • The Primary Corporation • The Salt River Project • The Southern Company • The Tennergy Corp. • The Trees Oil Company • The Uno-Ven Company • The Williams Companies • The Williams Corp • Thermal Energy Co-op • Thermo Electron Energy Systems • Thomas C Mueller Companies • Tillamook PUD • Tom Brown, Inc. • Top O' Michigan Electric Co. • Torch – CoEnergy LLC • Torch Energy Marketing Inc • Tosco Refining Co • Total American Services Inc • Total Minatome Corp. • Towns & Hagaman • Tractebel Energy Marketing, Inc • Tradition Finance Service • TransEnergy • Transco/Williams • Transok, Inc. • Travelers Property Casualty • Trees Oil Co THE • Tri-County Electric Membership • Tri-Power Fuels • Tricon USA Inc • Trident Energy Corp • Trigen Energy • Tristar Marketing Inc • Tule Hub Services Company • Turlock Irrigation District • Twister Gas Services • U.S. Brick • U.S. Department of Energy • U.S. Department of Justice • U.S. Gas Transportation Inc • U.S. Senate Energy Committee • UGI Corp • UGI Utilities, Inc • UMC Petroleum Corporation • UOP • US Air Force 62nd Contracting Squadron • US Airways • US Dept of Interior-Mineral Mgmt • US Energy Services, Inc • US General Services Administration • US Generating Co. • USDA RUS Financial Services • Ulster Petroleums Ltd • UniLever • Unimin Corp. • Union Electric Co. • Union Gas Limited • Union Pacific Fuels Inc • Union Texas Petrochemicals • Unit Petroleum Co • United Airlines • United Catalysts, Inc. • United Oil & Minerals Inc. • United Power Association • Unitil Service Corp. • University of Michigan • UnoCal • Unocal Beaumont Terminal • Unocal Global Trade • UtiliCorp United • Utility Consumer Counselor • Utility Partners Inc • VA Hospital • Valero Energy • Valero Natural Gas • Valero Refining & Marketing Co. • Vaquillas Operating, Inc. • Vastar Power Marketing • Vastar Resources, Inc. • Vaughn Petroleum • Vermont Gas Systems, Inc. • Vesgas Company • Viersen Oil & Gas Co • Vinson & Elkins • Vintage Petroleum, Inc. • Virginia Natural Gas • Virginia Power • Virginia State Corp. Commission • Vitol Gas & Electric • Vitol S.A., Inc. • Voest Alpine Intertrading • Volunteer Energy Corporation • W & T Offshore • WESCO Inc. • WICOR Energy Services • Wabash Alloys • Wabash Valley Power Association • Walgreen Company • Walsh Oil • Walzel Services LLC • Ward Lake Energy • Ward Petroleum Corp • Warren Petroleum Co. • Washington Gas • Way Energy Systems • Weil Gotschal & Manges • Wellhead Electric Co • West Virginia Power • Westcoast Energy • Western Farmers Electric Co-op • Westvaco Corp. • Weyerhaeuser Company • Wheeler Basin Natural Gas Company • White River Energy • Wilbanks Companys • Williams • Williams – Transco • Williams Energy Mrktg & Trdg • Williams Gas Pipeline-Texas Gas • Williams Production Co • Wilson Resources, Inc. • Wisconsin Public Service Comm. • Wise Carter Child & Caraway • Woodward Marketing, Inc • Woodward Pipeline Inc • Wunder Ryan Cannon & Thelen • Wyoming Refining • XCO Production Co • Xeray Systems, Inc • Yankee Gas Services Co. • Yates Petroleum / Agave Energy • Zeigler & Zimmerman PC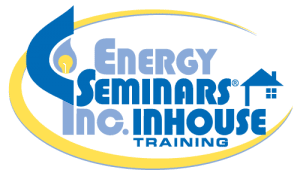 THESE COMPANIES HAVE UTILIZED OUR IN-HOUSE TRAINING SERVICES
Accenture • Alabama Gas • Alliant Energy • American Public Energy Agency • Amoco Energy Trading • Anadarko • ANR • Aquila Corp • Aquila Energy • Arthur Andersen LLP • Baltimore Gas & Electric • Black Hills Corp • Black Hills Power & Light • BNP Paribas Commodity Futures • BP America Inc. • BP Energy Company • BP Exploration & Production • BP Gas and Power • Calpine Natural Gas • Carolina Power & Light • CenterPoint Energy • Chevron NA • "Cheyenne Light, Fuel & Power" • Cinergy • Cirro Energy • CNG • Columbia Energy • Columbia Gas Transmission • Consolidated Edision • Constellation Energy • Constellation Energy Commodities Group • Constellation Energy Group • Constellation Energy Source • Constellation NewEnergy • Control Center LLC • Credit Suisse First Boston • Devon Energy • Devon Gas Services • Direct Energy • Dominion Transmission • DTE Energy • DTE Energy Technologies Inc. • DTE Energy Trading • Duke Energy • Duke Energy South Bay LLC • Duke Energy Trading & Marketing • El Paso Merchant Services • ElectriCities of North Carolina • Enbridge Energy • EnCana Gas Marketing • Entergy • "Entergy Services, Inc." • Equitable Energy • Equitable Resources • Exelon Energy • Exxon Mobil • Ferrell Gas • Florida Power & Light Company • FPL • Global Petroleum • GPU • Green Mountain • Hess Corporation • Hydro Quebec • IDACORP Energy • IGI • Iroquois Pipeline Operating Company • Keyspan Energy • Kiewit Mining • Kinder Morgan • KN Energy • Koch • KPMG Peat Marwick • Louis Dreyfus Energy Services • Louis Dreyfus Holding Co Inc • Lower Colorado River Authority • Macquarie Cook Energy LLC • Manitoba Hydro • Marathon Ashland Petroleum • Marathon Oil • Merrill Lynch Global Commodities • Metropolitan Utilities District • Metropolitan Utility District Omaha • Michigan Consolidated • MidAmerican Energy • Midwest Energy • Minerals Management Service • Municipal Energy Agency of Nebraska • Nebraska City Utilities • Nebraska Public Gas Agency • New Mexico State Land Office • New York Energy Buyers • New York State Electric & Gas • Nicor Enerchange LLC • Nicor Gas • NMPP Energy • Northern Border Partners • Northern Border Pipeline • Northern States Power • Nova Scotia Power • NRG • OGE Energy Resources • Oklahoma Gas & Electric • Omaha Public Power District • ONEOK Energy Services • ONEOK Field Services • ONEOK NGL Marketing • ONEOK Partners LP • Pacific Gas & Electric • Panhandle Eastern Pipe Line • Panhandle Energy • Pemex • Penn Virginia Coal Company • Penn Virginia Oil & Gas • Pepco Energy Services • Pittsburg & Midway Coal • Point Serve • PPL Corp • PPL Energy Plus LLC • PPL Generation LLC • Premcor Inc • Progress Energy • Progress Energy Carolinas • Progress Energy Florida • ProLiance Energy • Reliant Energy • Reliant Energy Retail Group • Reliant Energy Services • Sacramento MUD • Samson Resources • San Diego Gas & Electric • Santee Cooper • Sempra Energy • Sempra Energy Resources • Sempra Energy Solutions • Sempra Texas Services • Shell Trading US • Sigcorp • Sonat • Sonat Exploration & Production • South Carolina Pipeline • Southern California Edison • SouthStar Energy Services • Spectra Energy • Sprague Energy Corp • Stinnett & Associates • Stream Energy • Sun Company • Suncor • Tampa Electric • Tenaska Inc • Tenneco • Tesoro Corporation • Texaco • Texas New Mexico Power • The Energy Authority • TransCanada PipeLines Ltd • TransCanada Transmission • TXU Electric & Gas • TXU Energy Services • TXU Energy Trading • Union Rural Electric • Unit Petroleum • United Energy Trading LLC • US Energy Services • UtiliCorp United • Virginia Power • Vitol SA Inc • WE Energies • Western Area Power Administration • Wheeler Basin Natural Gas • Williams Companies • Williams Energy • Williams Energy Services • Williams Power Company • Wisconsin Electric Power • WPS Energy Services • Xcel Energy